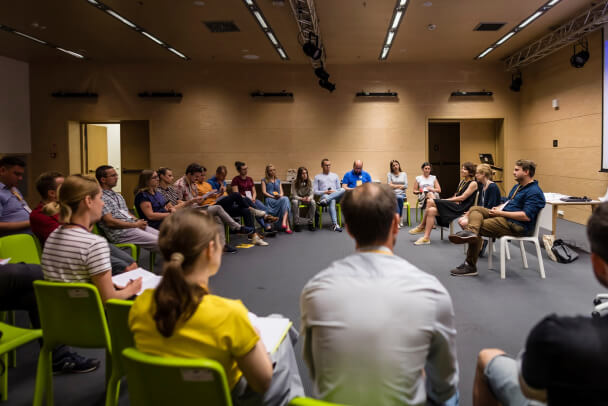 We specialize in gathering and delivering knowledge useful for planning and undertaking effective actions and social interventions. In doing that we make use of our extensive experience in planning, designing and implementing research and evaluation projects.
Every year we run several dozens of such projects for various types of clients – public institutions, non-governmental organizations and business. We maintain a number of long-term research and evaluation partnerships, most recently with institutions such as the National Bank of Poland, Orange Polska and the Polish-American Freedom Foundation. We also put together original research projects on topics that coincide with the areas of our expertize and interests as an insitution and as a group of researchers and activists.
Most of our research work focus on such topics as civic activity and its determinants, public engagement and participation, social impact, planning public policies and programmes.
We deal with both quantitative and qualitative research, as well analysis of pre-existing data. We draw up reports, prepare data visualizations and create tools for our clients to take up data gathering and analyzing on their own. We can also help with preparing or reviewing conceptualization and operationalization documents for research projects and specific research tools.
We help our clients in research and evaluation design, in creation of social programmes, in planning their results' measurement, impact communication as well as needs and local problems diagnosis. We also carry out our own research and analyzes for local development strategies.
Contacts:
Jan Herbst (research and consulting)
[email protected]
22 100 55 91
Łukasz Ostrowski (evaluation projects)
[email protected]
22 100 55 92